100th Anniversary of legendary Don King's birth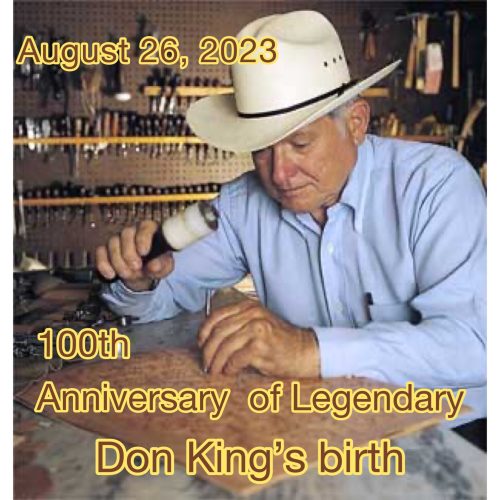 Among saddlemakers and leatherworkers, Don King does not mean boxing promoter but a hero as the greatest saddlemaker/leather carver in history.
He is a founder of "Sheridan Style", the most popular floral leather carving style in the world.
He was born in Douglas Wyo. August 26, 1923, exactly 100 years ago.  Since a little kid, he wrangled around western part of America, working for variety kinds of ranches with his father, who was a drifting cowboy.  By in his teenage, he was almost a full-fledged cowboy.
Around age of 15, he got interested in leather tooling by visiting Porter Saddle Co., Phoenix Arizona.  We can never imagine how hard it was, to get tools and to learn how to carve leather at that time. Old time craftsmen never teach others, stamping tools were incredibly expensive, needless to say, there were no seminars for hobbyists.  The 15 years old boy first had to start with making stamping tools by himself with nail and file, to experience leather carving.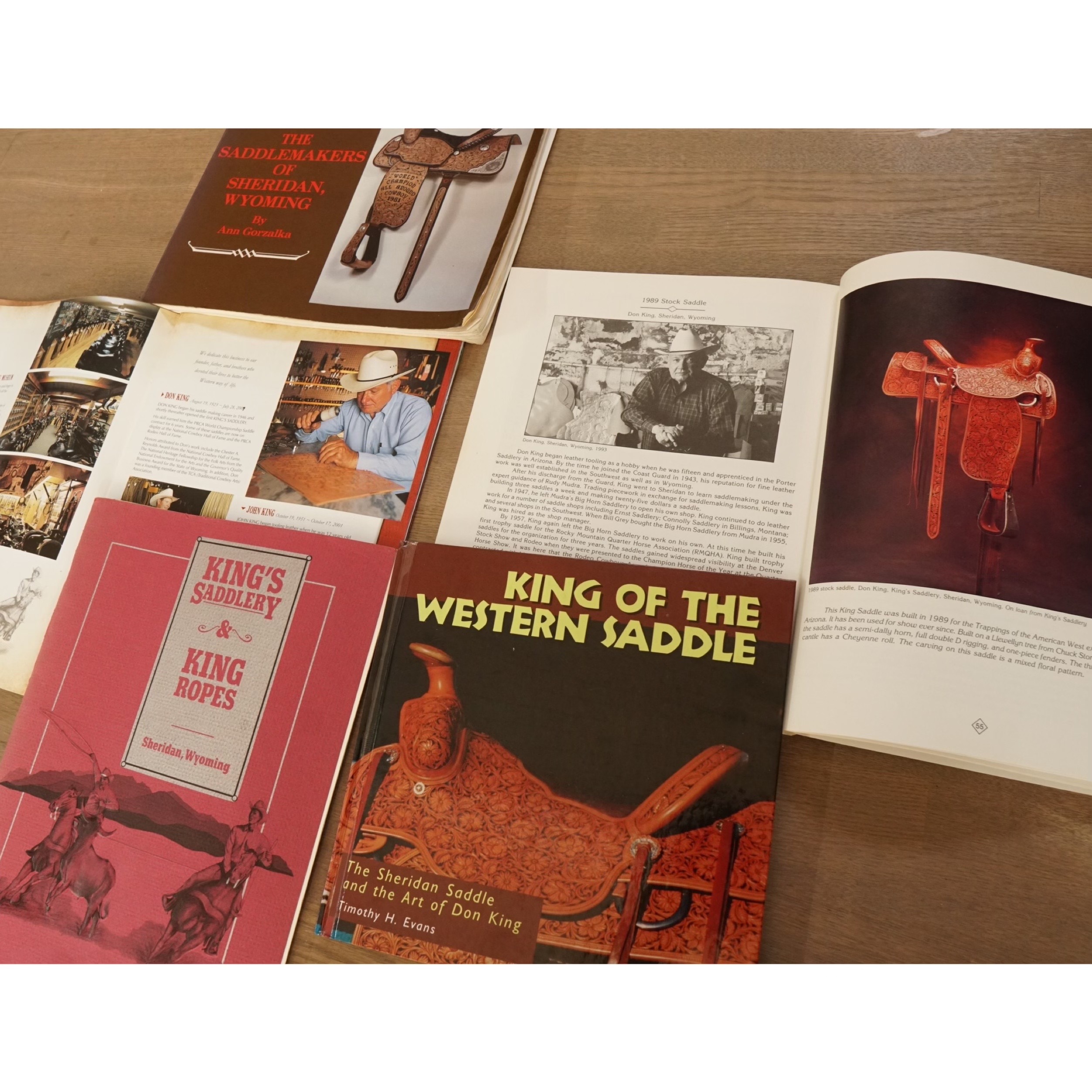 By in his early 20's, his reputation as a leather carver was nationwide spread, and he tooled for many saddle shops, which mean he tooled in various styles to match each shop's tooling style.  As a result, this experience stacked tremendous skills and knowledge on him.
Along with his carrier as a leather carver, it is natural that he also got a lot of experience of repairing saddles, as a leather worker and a cowboy.
After a year of apprenticing to Rudy Mudra, the most accomplished individual saddle maker in Sheridan at the time, to learn more about saddlemaking, Don opened his first own saddleshop in 1947, and in the 1950's he instituted his unique innovative carving style, that was basic of what we call "Sheridan Style" today. Since then, this carving style was developed and nurtured by not only him but also his first apprentice Bill Gardner and other saddlemakers/carvers Sheridan region until 1980's.  It was so attractive that it had a profound influence on other leatherworkers, and Don and Bill even welcomed other saddlemakers/carvers imitate their carving style.  It is said that they were willing to train their successors.  By late 1980's, Sheridan Style tooling had become very popular among professional leather workers and western item collectors in the United States.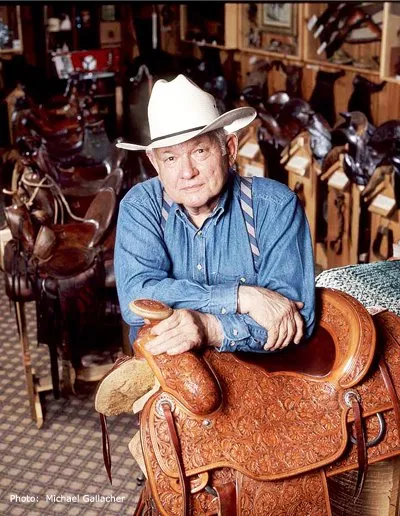 In early 1990's, as progress of information technology, this very beautiful, modern updated, but still remained traditional carving style began to attract attention of so many leather carvers, both professional and hobbyist from all over the world.  The rapid spread of this style caused a sensation in leather carving market around the world.
Even today, most of leather works tooled in traditional but sophisticatedly updated floral pattern are obviously influenced by, or based on Sheridan Style, which was first founded 70 years ago.
This means that achievements of Don King and other fine craftsmen in Sheridan are tremendous.  If it were not for him, we would never have chance to enjoy privilege tooling this very fascinating style.  Whether you're aware or not, I could say we leather carvers all over the world are in his debt.Another legend, Jim Jackson, who is the last leather carver directly concerned with Don King and Bill Gardner, describes "Without him there would not be a "Sheridan Style"…his influence has been overwhelming – he has touched the lives of many, many people.  I sincerely miss his humor, and his great passion for leather carving.  He was a dear friend that had a profound influence on my life."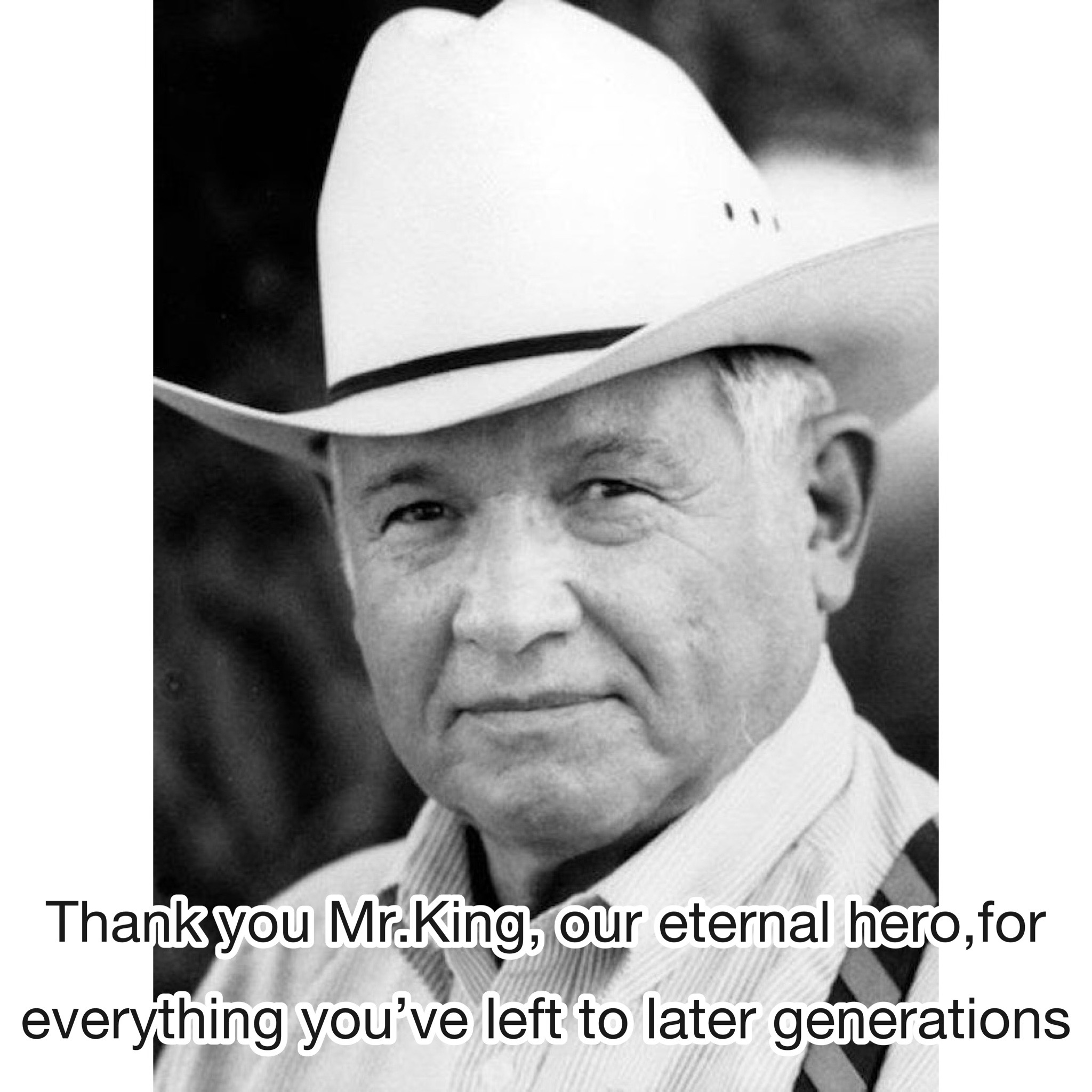 August 26th, 2023 is 100th anniversary of Don King's birth.
Once again, why don't we send our sincere gratitude, respect, and admiration to Mr. Donald Lee King, who is, I believe, still active above there in the heaven.
We must not forget his name and achievements.
We must pass down his tales from generation to generation.  I truly wish his legend remains eternally.